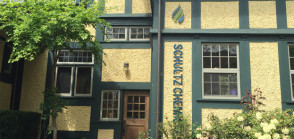 Schultz Chemicals is one of the top three manufacturers of Super High Temperature Synthetic Transfer Fluids in the world, which is also highly vertically integrated company. Schultz Zhongneng Chemicals produces high quality HTF using the leading automation control system, with feedstock from its own raw material manufacturer refining from oil products.
Over the years, the company has specialized in high-end research and development of synthetic heat transfer fluids, production and sales. Following the upgrade of global manufacturing and the rising demand for super-high-temperature synthetic materials, Schultz Canada Chemicals Ltd, located in Vancouver, Canada, has become a global sales headquarters, along with Schultz Asia Pacific (Hong Kong) Chemical Co., Ltd, Schultz Asia Pacific (Shanghai) Chemical Co., Ltd, and the Schultz production base Zhongneng Chemicals in Lianyungang, China.
Schultz combines the power of science and technology for innovation to extract value from the interaction of functional chemicals. With the extension of its product chain using renewable material structures, the trend of the Schultz high-value products to substitute similar products is recognized by end users worldwide. Our goal is to help reduce the processing cost and increase the advantage for our customers.
Schultz's influence is rising rapidly with the expansion of the global market. Our sales network has expanded to Europe, North America and Asia. Quality, safety and environmental sustainability are the main elements of the vision of Schultz heat transfer fluids. The family of Schultz Fluids offers a wide range of options, making it easy to find the fluids that can help you meet your application.